ThetaHealing®
Basic DNA Seminar
Through changing the brain wave cycle into the meditative deep state of theta waves, Vianna Stibal developed in 1995 ThetaHealing® - a transformative quantum method.
- The power of words and thoughts
- The art of manifesting through intention and the subconscious mind
- The five brain waves and their relevance for transformation and meditation
- An introduction to psychic senses and the chakra system through practical applications
- The power of witnessing as a tool for creating reality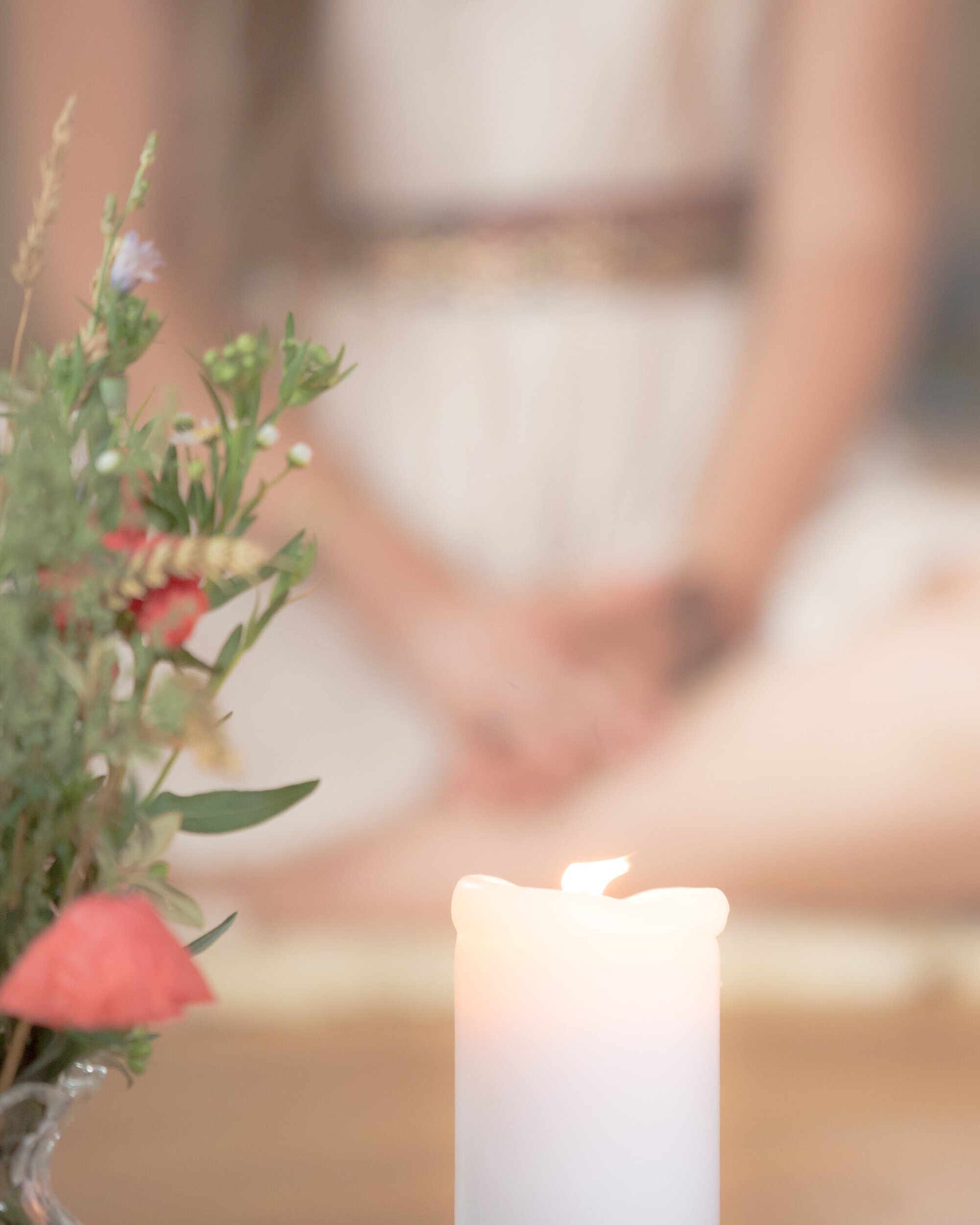 READINGS - Connecting with The Creator of All That Is, we receive intuitive insights and learn how to formulate commands to apply ThetaHealing®. An introduction and practical application of muscle testing supports the realisation of changes in all levels through the seven planes of existence.
DIGGING - a tool used to find and target bottom beliefs and traumas, sometimes hidden in subconscious levels of the mind to apply the technique with creating lasting and effective changes. Instead of doing bandage work, we are going straight to the root of the symptoms to have the highest and best benefits.

BELIEFS - we discover the four levels of beliefs and applying ThetaHealing® to release limitations that are affecting negatively as well rewiring them into positive counterparts for deep transformation.

an overview of the 7 planes of existence
working with guardian angels
sending wayward spirits back into the light of the Creator
warding off psychic attacks
the manifestation technique
learning about soulmates resonance into your life
clearing and integrating soul fragments
learning to do a future reading
a DNA activation and regeneration of genes
changing the genetic programs for ageing
Bist du bereit für die grundlegenden Techniken, die Geschichte und Philosophie von ThetaHealing®?
Wünschst du dir eine transformative Quantum-Methode, um in jeder Situation zum Besten und Höchsten Wohl vom Grossen Ganzen zu leben?

Möchtest du mit und durch die Schöpfungskraft wirken auf der Erde, um deine Träume zu manifestieren und im vollen Potential zu kreieren?

Das ThetaHealing® Basis-Seminar eignet sich für alle, die den Ruf spüren ihre intuitiven Fähigkeiten zu vertiefen und das Leben positiv zu verändern. Es gibt keine Voraussetzungen, einfach der Wille und Wunsch das Leben selber mit allen Möglichkeiten zu gestalten.

✨ Wann und wo ist das Seminar?
Vom 25.-27. Oktober 2019
am Freitag von 16 - 20 Uhr und am Samstag/Sonntag von 10 - 18 mit 1h Mittagspause
10 Minuten vom HB: Universitätstrasse 67, 8006 Zürich

✨ Was ist der Inhalt dieser drei Tage?
Im Zentrum stehen die Techniken, die uns aus alten und tiefen Lebensmustern, Blockaden und Ängsten herauslösen, welche uns auf der Kern-, der Genetischen-, der Historischen- und der Seelenebene blockieren und daran hindern, voranzuschreiten. Wir fokussieren:

* die 12 DNA Stränge Aktivierung mit dem Chromosom für Jugend und Vitalität.
* die ThetaHealing® Meditation und Theta-Zustand mit intuitiven Körperreadings,
* Muskeltests anwenden, um unbewusste Glaubenssätze, blockierende Programme, Ängste, zu lösen und neu zu programmieren
* Kraft der Manifestation von Herzenswünschen & Seelenpartner
* Befreiung von toxischen Stoffen und Schwermetallen
* Zukunftslesung, Kontaktaufnahme mit Schutzengeln und Ahnen


✨ Was ist der finanzielle Austausch?
Die Seminarkosten sind CHF 630.00 inklusive Deutschem oder Englischem Seminarmaterial und Snacks, sowie Kurszertifikat